Sari Mercer wears Suzanne Neville to the Oscars with partner Chiwetel Ejiofor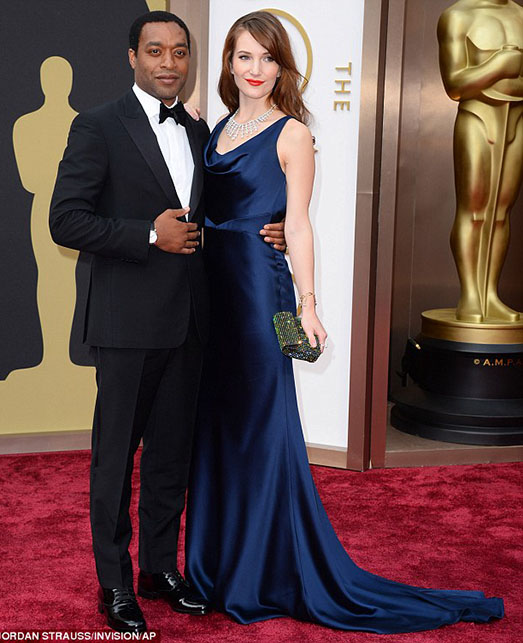 Oscar nominated Actor Chiwetel Ejiofor's attends the 2014 Academy Awards with girlfriend Sari Mercer in British designer Suzanne Neville. The couple cut a striking pair with Sari in a backless midnight blue floor length satin gown and Chiwetel in a beautifully cut tuxedo.
Sari Mercer's bias cut gown has been designed and created in London, and features a cowl neckline, an open back and a stunning long train, perfect for that dramatic red carpet moment. Effortless in detail the gown compliments Sari's figure perfectly, as she accompanies the 12 Years a Slave Actor on this wonderful occasion.
Designer Suzanne Neville commented:
'I was thrilled to be asked to dress Sari for such a monumentous occasion, she is a stunning girl so i decided to keep the gown simple and elegant'