Little Mix wears Suzanne Neville for their LM5 Tour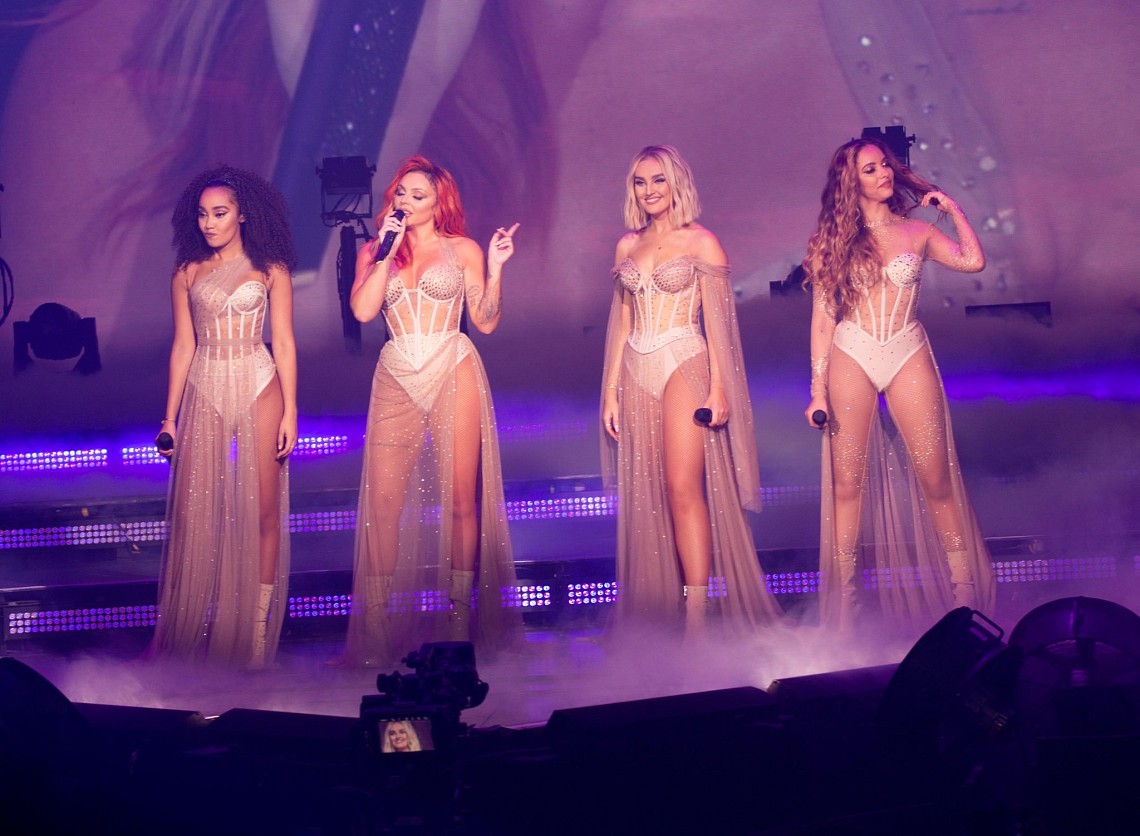 Suzanne Neville and her team were thrilled to be commissioned to create the outfits for LM5: The Tour.
This is the sixth concert tour by British girl group Little Mix, in support of their fifth studio album, LM5. The tour began on 16 September 2019 in Madrid, Spain and will conclude on 22 November 2019 in London, England consisting of 40 concerts.
Suzanne wanted to reflect the individual personalities of each of the band members, so she worked very closely with all of the girls fitting them personally. Each of the four outfits were created in a nude mesh with boned bodices, sheer skirts, lace up backs, and over 20,000 Swarovski crystals individually attached to each garment. 
Little Mix Stylists Jamie McFarland and Zack Tate first approached Suzanne with the initial concept, then Suzanne designed the four one off looks to bring them to life.
Perrie
Perrie chose a design with floaty off the shoulder angel sleeves, and a full gathered Crystal encrusted skirt with splits and a train.
Jade
Jade chose to wear a sparkly bodysuit under her corset, teamed with more detail at the train coming down from the bodice at the back.
Jesy
Jesy chose to have a more cupped neckline with a V-shaped lower waisted bodice, and a goddess style ruched skirt.
Leigh-Anne
Leigh-Anne choose to have a sheer corset with draping around the Asymmetric neckline, and a gathered skirt with train.
The inspirational band looked breathtaking as they shimmered on stage under the lights.
For tour information see: www.little-mix.com