Holly Willoughby wears Suzanne Neville dress for Dancing On Ice 2018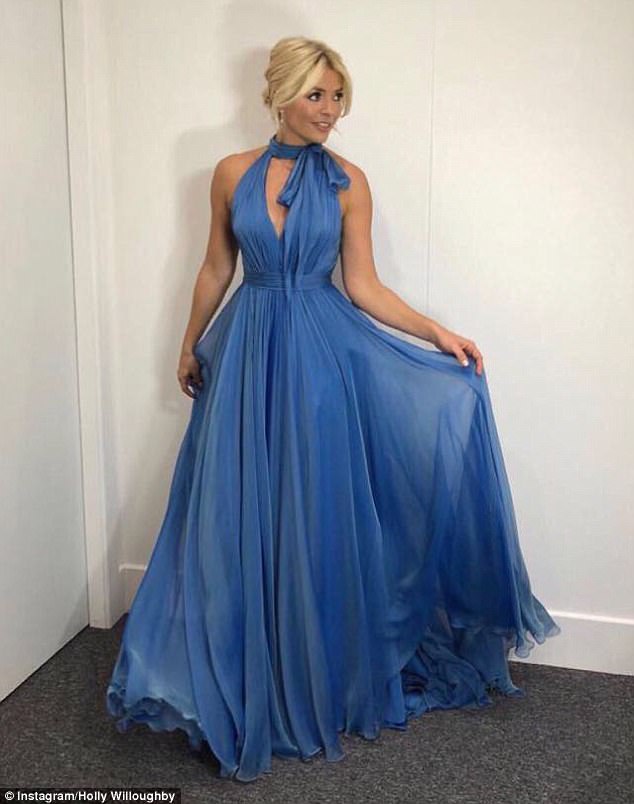 Beautiful in Blue. Holly Willoughby wore a bespoke cornflower blue silk chiffon gown for the launch episode of Dancing on Ice 2018. The floaty silk gown has a plunging neckline, fluid skirt and bow neck-tie.
Suzanne designed and created this dress especially for Holly for the opening show, working closely with Holly's Stylist Angie Smith to decide on colour and to confirm which design would work best for the first show.
Suzanne said:
We first created dresses for Holly Willoughby for Dancing on Ice nearly 10 years ago now, it's such a fantastic show I'm so pleased it's back. Dressing Holly is always such a pleasure, so we were thrilled to have been asked to design the dress for the opening show. This dress is in a cornflower blue shot silk chiffon, which is the perfect icy colour for the show