Fleur East wears Suzanne Neville for 2014 Live X Factor Final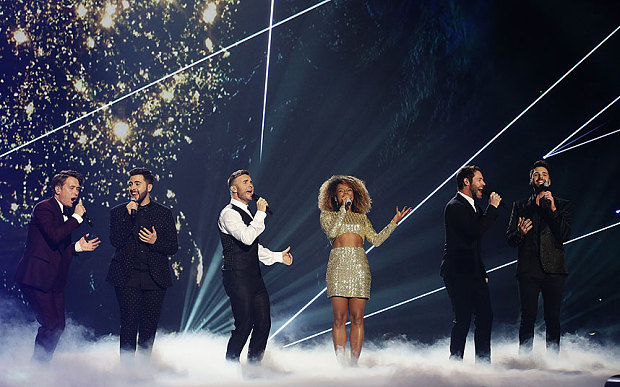 The sensational Fleur East wore two Suzanne Neville gowns for her performance on Saturday nights live final X Factor show.
The two outfits, one in gold and one in silver, were created in London this last week after show Stylist Gemma Shepherd approached Suzanne to help with the show. The first of which in a gold sequinned stretch fabric has a mid-drift showing long sleeved top, and fitted matching the short skirt. Fleur wore this to perform 'Rule The World' with Take That.
The second was a short corseted dress in white and silver with encrusted Swarovski crystal jewels throughout, this she wore to perform 'See Beneath Your Beautiful' with Labyrinth, Fleur sparkled as she performed, delivering another incredible performance and showing her worth as a pop-star in the making.